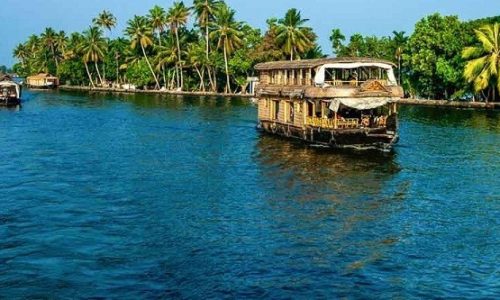 BY BUS:-RATE PER HEAD Rs:6500
Day 1: Dep. 6.00 p.m. to Alleppey
Day 2: Arrival morning check-in hotel, refresh. further Check in 12 Noon to Boathouse (Night Stay)
Day 3:10.00 a.m. check out Boathouse, proceed to Kumarakom by Car Visit City & Dep. 5.00 p.m. to Bangalore
Day 4: Arrival morning at Bangalore.
Package included:
• Transportation, Sightseeing, Accommodation, With All Food
• Bangalore To Alleppey To Bangalore By Volvo Bus, Alleppey Kumarakom, Sightseeing By Car, Entry Fee Extra.
• 1 Night In Alleppey- Houseboat Non-Ac /Sightseeing- Alleppey Beach And Town, Kumarakom Bird Century
BY INDICA CAR FRIDAY 09.00 PM TO MONDAY 06.00 AM, Rs:27,500 PER COUPLE
Day 1: 08 PM pick from home take into Alleppey overnight journey
Day 2: Arrive Alleppey check in houseboat Night Stay in a houseboat
Day 3: Check out houseboat Move to local sightseeing back to Bangalore overnight journey
Day 4: Arrive Bangalore.
Package includes:
• Transportation Sightseeing Driver Allowances Parking Tool Tax Fuel
• Accommodation Home To Home Pick And Drop All Food In A Houseboat
• The Package Does Not Include: Entry Fee Camera Fee 1 Night In Alleppey-Houseboat Non Ac /Sightseeing-Alleppey Beach And Town, Kumarakom Bird Century. 
We are here to provide the best Budget tour packages with all facilities required.